As our loved ones age, we want them to remain healthy and safe in their own home for as long as possible, so it is important to make sure their environment is appropriate for their physical needs. Unfortunately, several issues that affect seniors can make living environments dangerous, including medication management issues, social isolation, poor nutrition, home safety hazards, and poor eyesight. By better understanding elderly living hazards and helpful devices, your aging loved one can continue living independently.
Different Living Arrangements
As your elderly loved one gets older, they may be faced with the prospect of changing their living arrangement. If home upkeep, isolation, and loneliness are affecting your loved one, an independent living facility could be a good option. Independent living facilities are housing arrangements designed for seniors exclusively, and there are a variety of independent living facilities available:
• Senior apartments. These elder home living apartment complexes are typically restricted by age, and rent may include community services like communal dining, transportation, and recreational programs.
• Subsidized or low-income senior housing. In the United States, there are senior housing complexes that have been subsidized by HUD for low-income older adults.
• Continuing care retirement communities. If your loved one anticipates significant health problems in the future, these facilities can offer a spectrum of care ranging from independent living to more involved care options.
• Retirement communities or homes. These housing units are restricted by age, and they can include duplexes, condos, townhouses, mobile homes, or single-family homes. If you decide to live in one of these units, additional monthly fees can cover services like clubhouse use, recreation centers, and outdoor maintenance.
These housing accommodations are friendlier to seniors than other options and are often compact, allowing for minimal maintenance and easier navigation.
Elderly Independent Living Hazards
Studies have shown that one out of every three seniors over the age of 65 will suffer a fall each year. Many of these falls are entirely preventable and are the result of elderly living hazards in the home:
• Lighting issues, including dim lighting and light switches that are difficult to reach
• Dangerous or slippery floor coverings, rugs, and carpets
• Clutter or furniture obstructing walkways
• Cupboards or shelves that are too low or too high
• Unstable chairs or tables
• Unsafe bathtubs, showers, and other bathroom conditions
• Stairs that are too steep, too long, or do not have proper handrails
Helpful Independent Living Devices
There are numerous devices on the market that can help your loved one to live independently. Medical alert monitoring systems are arguably the most popular. These medical alert devices for fall detection are pivotal for keeping your loved one safe. In the event of a fall, they will be able to alert a family member or medical personnel in order to get help. Since falls are one of the greatest causes of injuries to older adults, devices to aid in fall detection are essential for senior independent living safety. With poor vision and hearing often being the causes of senior safety concerns, aids that can help your loved one to see and hear better are also a good investment. Low vision aids like voice controlled alarm clocks, night lights, and proper lighting can help your loved one to see better when at home, potentially avoiding injury. Likewise, aids for seniors with difficulty hearing can also improve independent living safety, such as smoke detectors that flash colored lights, doorbells and phones that light up when in use, and proper hearing aids.
Tips and Advice for Independent Senior Living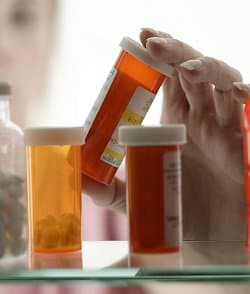 If your elderly parents or loved ones are living independently, there are several tips that you can follow to keep them safe. Always keep a list of your loved one's medical records, doctors, dentists, and medications. Even if they're is in good health, being prepared is essential, so establish a support network of family, friends, and neighbors who live nearby that will be able to help out if your loved one needs assistance at home. You should also be sure to always have a duplicate copy of their house key so that you can easily enter the residence in the event of an emergency. Even if your loved one reports that they're doing fine, it is important to note that they might not be telling the whole story. Be on the lookout for warning signs that indicate more help at home may be needed, including loss of appetite or weight, neglected personal hygiene, behavioral changes, or a suddenly messy home. Bringing in supportive home care services can ease some of the burden of home upkeep for your loved one while allowing them to remain independent. Likewise, a clean and well-maintained home can reduce the number of hazards that are present